The Beach Club
At The Beach Club, we always strive to provide the best service and customer experience. If you ever need anything, whether it be questions or inquiries, our contact options are always open to you. You can contact us via email, phone call, or by leaving us a message using a form on our website. Our staff is dedicated to ensuring that your needs are met and will always do their best to reply as soon as possible. We look forward to supporting you throughout your journey with us!
---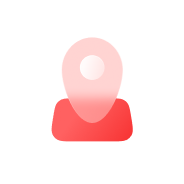 15047 Marine Dr, Unit 301, White Rock, BC V4B 1C5
The Yoga Bar
The Yoga Bar is truly special – it's our partnership. We've worked together to create an incredible place where people come to nurture their body and soul. Through the use of calming music, inspiring instructors and energizing poses, we provide an environment that allows each participant to push their physical, mental and emotional boundaries in a supportive atmosphere.